(Last Updated On: July 13, 2020)
Thinking of starting an Online Business in the Philippines from home and making money online using the internet?
There are many ways of creating income online, you can sell physical products like smartphones, bicycles, watch and even underwear ( not recommended ) on Shopee, Amazon, Lazada, and Olx.
Now for many people, this is an online business, with the rise of social media, you can sell on Facebook, Instagram, or Twitter. If you are technically advance you can create a Facebook Page and sell your product and services from there.
You can also offer your skills and do Freelance Jobs on many freelance websites, local and foreign.
By doing Freelancing you can do graphic designing, writing, social media management, and a lot more. The good thing about this kind of online business is it's easy to set up and does not require you a lot of technical skills, aside from if you're offering technical skills as a freelancer, like creating a website then you need technical skills.
There are also other ways of creating income online like doing Affiliate Marketing.
The other way which I wanted to discuss is selling information products. Information products are e-books, audiobooks, training programs, and online courses, or even writing a blog.
Simply put any products that can be viewed or downloaded from the internet.
Unlike selling a smartphone which obviously, you cannot click on the picture and download, can you? ( just kidding).
The good thing about this kind of business is, it does not require you to have a big capital to start.
You can create a free website if you don't have the budget and start writing a blog.
From there you can promote your information product like your training course or e-book etc. If your budget permits, you can pay for your own hosting and domain, which requires investment, personally I recommend having your own website instead of the free ones, especially if you're thinking doing this kind of business for the long term.
The other advantage of this kind of business is you don't need inventory as you can just save your product as a file on your computer and when the customer bought your information product they can just download and pay you.
If you want to start in this business the important requirement is you need to have a passion for the product you wanted to promote otherwise your business won't last.
Say for example you wanted to sell a training course on how to lose weight but you are not into exercise and fitness and don't practice a healthy lifestyle then it will be impossible to communicate to your audience or customer.
People will know you are not telling the truth.  You need to have a passion so you can turn that passion into profit.
If you wanted to learn more about how to start an online business selling information product you can Download my FREE E-Book. The e-book will give you the basic foundation on how you can start.
Let me give you a word of warning about this kind of business …..
It's not a quick-rich scheme. 
Probably you saw an advert online saying " You Can Make 10,000 dollars Online" by following this strategy. I am telling you now it's all a load of rubbish.
And, it's all load of BS. Like any other business, it will take a while to see the result, depending on the effort you put into it.
But if you have the grit and the determination, and have the faith that your information product can solve people's problems and change their life, then you will be rewarded for your effort.
You will face frustrations. I wanted to share this quote that I saw recently " The greater the frustration you overcome, the greater the success", the same with this kind of business.
Do you know Thomas Edison the inventor of the light bulb?
He failed 10,000 times. But, you know what he said: " I only found 10,000 ideas that did not work," He said, He's running out of ideas that won't work, so this time it should work.
Not anybody can be an entrepreneur and not anybody can have the determination of an entrepreneur.
Starting an online business requires you to have the heart, grit, and commitment of an entrepreneur.
I wanted to leave you a quote from the bible."He told them another parable: "The kingdom of heaven is like a mustard seed, which a man took and planted in his field.
Though it is the smallest of all seeds, yet when it grows, it is the largest of garden plants and becomes a tree, so that the birds come and perch in its branches" Mathew 13:31-32
All you need is a small faith the size of a mustard seed to start this business.  If you have faith in your talent and skills and think it can change people's lives, nurture it, and then take action by sharing it out for people to see.
Action without faith is nothing, but it will start from a small faith coupled with action then it will lead you to a bigger opportunity.
Start with that small faith you got in your heart, but start with a fire in your heart!
All the best!
Summary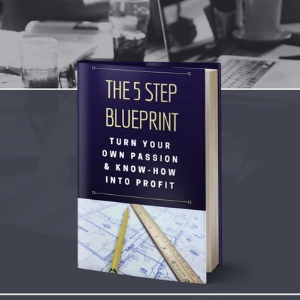 Article Name
5 Step Blueprint on How to Start an Online Business In The Philippines
Description
Thinking of starting an Online Business in the Philippines from home and making money online using the internet? There are many ways of creating income online.
Author
Publisher Name
Publisher Logo