(Last Updated On: July 9, 2021)
Are you looking for ways on how to build your own website for free?
You might be looking for information about the best free website builder, free website maker, free Webhosting, and cheap web hosting, and you are getting confused.
Am I right?
Suppose you have a limited budget or have no budget at all to build and create a website, that should not be a problem.
Because in this blog post, I will give you my number one recommendation if you wanted a free website for your online business.
But before I do that, I wanted to give you a friendly warning.
When using a free website, especially if you are using it for your online business.
Be mindful that free websites have limitations.
And it's better to know this first than being sorry. 
What are the limitations of a Free Website?
You might have heard about Wix.com, 00webhost, Weebly, free web hosting, and free domain.
Those services are tempting to use
And who can complain if it's free!
But in reality, they have their downsides and limitations.
If your goal is to test and gain knowledge and expertise on creating a website, that's perfect and absolutely fine.
You might be a freelancer and wanted to offer website set up service and wanted to practice using those services, and that is absolutely fine.
But if you are an online business owner and wanted to promote content, like a blog post, articles, videos, and products on your website, you need to pay attention.
A free website is not free. Website companies need to make money one way or another. 
Webhosting companies are expensive to run.
For those companies to profit from the free website you are using, they need to place an advertisement on your created website. Sometimes the ads are from your competitors.
They also put a monthly cap on the number of visitors that can view your website. When that cap exceeds, your website will not be accessible, and it will display an error message when somebody visits your website.
Also, the amount of files that you can upload on your website has limits. 
If you're thinking of uploading images to the free website, you need to think twice. If you go over, you need to delete previous files or cannot upload, or they will ask you to upgrade to their paid plan.
Many features available on a paid website are not available on a free website.
Most websites use plugins to add functionality and features like email marketing, SEO, drag-and-drop page builders. This is not available on a free website. So please take this into consideration.
Those are the limitations I encountered when I used a free website service, but if you're happy to continue and can manage all of it, let's continue.
Why I Don't Recommend Wix or Weebly For A Free Website?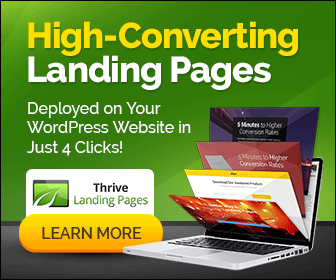 I don't recommend this platform with the limitations and downsides that I mentioned earlier because they only have limited storage and a cap on website visitors.
Wix and Weebly only allow 500MB of free storage. In my experience, that amount is not enough if you want to put photos and images on your website.
Also, when the visitor's cap exceeds, your website will not be available to your web visitors.
So after looking and testing for the top free websites providers out there.
And after testing different platforms like 00webhost and other free web hosting and domain service.
I came up with my conclusion that the best alternative out there if you wanted to use a free website for your online business is WordPress.com.
And I will explain to you why I chose this in the video below.
The WordPress platform is used by 30% of websites worldwide. And is used by big brands like Procter And Gamble.
The good thing about WordPress is it is open-source, meaning the platform is not owned by a company that's why it's free to use.
And as WordPress develops through the years, it became a robust and a secured platform to used to create a website
Why I used a Free Website from WordPress.com?
Lahat ng detalye, I explained it in the video below.
I also included a tutorial on how to use WordPress.com to build a website for FREE.
Conclusion
Now that you know the pros and cons of using a free website, it is up to you to decide if a free website will be a wise choice.
But if you wanted to use the option of using a free website, remember that WordPress.com is still the best option, in my opinion.