(Last Updated On: October 8, 2021)
I signed up for an email marketing crash course by Allan Ngo, it's a great course for people who are interested to grow their business using emails. Brilliant news it is Free.
And guess what? Where I found that course to sign up?
It's from my email!
An email has great potential, done right, it can provide value to subscribers. Like in my case, I am a subscriber of Allan Ngo that's why I had the chance to sign up for the course.
Email can provide content, value, and educate a subscriber. It can promote products and services.
It's communication between a business and a client.
So if you are an entrepreneur, solopreneur, or business owner that does online marketing, then email marketing is a strategy that you can use to grow your business.
Email marketing I should say is Smart Marketing.
I have been doing email marketing for quite a while, but I always look for ways how can I improve my skills as a marketer. That's why any courses that I can use to feed my mind with new insights are welcome.
I would like to share with you my insights and experience, after doing email marketing for years now. And learned from mentors like Allan Ngo and John Orana.
If You are Building a List and Not a Tribe, You're Doing It Wrong
If you've been doing online marketing for any length of time, you'd have heard the line, "The money is in the list" repeated ad nauseam.
Yet, it is true. The money is on the list, especially if you have a large and responsive one.
Because of this, thousands of marketers resort to a myriad of methods to grow their list. They focus on the numbers and the size of the list but fail to realize that quality beats quantity.
It is a fact that there are marketers who have a list of about 10,000 subscribers and can generate six figures a month from this list as compared to many other marketers who have 10 times more subscribers but can't make even half of what those with the smaller list are making.
The secret to getting the most out of your list is to build a tribe and not a list.
You may wonder, "What's a tribe… and what's the difference?"
The difference is that a list is just a group of subscribers who've either opted in to get a freebie or they've purchased a product of yours and landed on your list. At this stage, the list isn't too familiar with you and they don't really know you well.
If you do not establish a relationship with them and you just keep hitting them with email after email, many will unsubscribe and leave because they do not feel a connection with you. You're just another marketer to them.
A tribe, however, is loyal. It takes time to nurture a list until it becomes a tribe.
You must provide value to your list and help them progress towards their goals. Your emails will need to be entertaining and yet useful.
You must be honest in your emails, and your personality needs to shine.
The products you recommend should be good and you must always look out for your tribe because since it's your tribe, you're the leader. Your vibe attracts your tribe.
Just like any leader knows his tribe well, you must understand the needs of your list.
Create a subscriber avatar.
For example, if you're in the weight loss niche, you must know who your target subscriber is.
It may be a middle-aged woman who could juggle her career and her family and trying to get her body in shape.
Or it could be a busy mom who has had no time to exercise, and she's trying to get rid of a few pounds.
Or it could be an overweight man who wants to get in shape so he can gain confidence and ladies will start looking at him in a new way.
As you can see, all these are different types of people with different needs. You cannot help all of them.
You need to pick one specific group or niche and address the needs of these people.
Trying to be everything to everybody is a surefire recipe for failure.
Speak in a language that your subscriber can identify with.
If your list is mostly women trying to lose weight on their tummy but you're talking about getting ripped and muscular, you will not form a bond with your list.
You need to agree with them and know what their needs, goals, and dreams are.
So you can help them and provide them the value they need. Once they see that you have their best interests at heart, they'll trust you and expect your emails.
You now have a tribe of people who look up to you and want your emails.
Inevitably, you will get unsubscribes along the way.
Do not take this personally or lose sleep over it.
To become a navy seal, one needs to go through a series of rigorous tests and must make the last cut.
Many start out, but only a select few get through. However, these few are highly trained and have a bond like no other.
In the same way, the people who do not want to stay with you … are better off on someone else's list.
You can't please everyone. You should be glad to see them go because not only will your autoresponder fees be lower, but you'll also have a list that's 'tight' and a bunch of subscribers who hang on to your every word.
Keep building your list and while you're doing that, always establish a relationship with your subscribers so you have a growing list that becomes a tribe.
If you're clueless how an email autoresponder works and how to use it to help your business.
Click the image below to read a short infographic.
Summary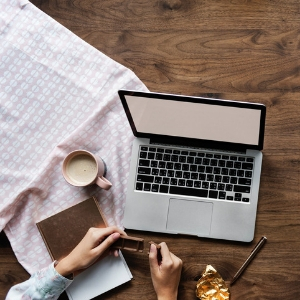 Article Name
How To Build An Online Marketing Business Using Email Marketing
Description
Email can provide content, value, and educate a subscriber. Email Autoresponder and Email Marketing can promote a business product and services. Email marketing is a strategy that you can use to grow your business.
Author
Publisher Name
Publisher Logo