(Last Updated On: July 13, 2021)
What Is Affiliate Marketing? Affiliate Marketing Basics in the Philippines.
If you are new to the Internet, marketing and just getting started out in affiliate marketing in the Philippines.
It's one of the best ways to earn income online.
You don't need to come up with your own product as you can sell other people's products, hence the term affiliate marketing.
You can find tens of thousands of products to promote online and one of the best websites I recommend is ClickBank and Amazon that will pay you up to 75% commissions.
Here In Asia, you can try Involve Asia. An affiliate marketing platform based in Malaysia.
There are products ranging from health and fitness to tutorials on how to use Photoshop, video sets on how to make money online, and more.
Affiliate marketing is the revenue sharing between online product creators and online salespeople. Compensation and pay are based on performance measures, normally in the form of clicks, sales, and registrations.
The many benefits of affiliate marketing and promoting affiliate products include the potential for making lots of money. You can automate a lot of the advertising process and receive payment only for desired results, which includes sales, registrations, and clicks.
Affiliate marketing has been a contributor to the rise of many companies online, including Amazon.com. Amazon.com was one of the first adopters of affiliate marketing, and now has thousands of affiliate relationships.
Affiliate marketing also gives you the chance to stand behind products you know and love, by offering links and banners to them on your personal website. You'll receive money for each product purchased that you represent, which is reason enough to take part.
Read My Other Blog Post On The 10 Different Ways Of Making Money Online HERE
If you've been looking for extra money, affiliate marketing and promoting are the way to go.
You can stick with one product creator or go with as many as you need for your business, the ClickBank marketplace and Amazon marketplace have a lot to choose from. Affiliate marketing on the internet is truly becoming more and more popular – making now the time for you to get your foot in the door.
How To Make Money As An Affiliate?
There are hundreds of thousands of affiliate programs out there, all of which claim to be the best. Many of them try to give you the impression that all you have to do is use their banners and links then wait for the money to roll in.
Although this can be the case, this type of scenario normally applies to large sites with a lot of web traffic.
The affiliate program that we're going to focus on today is Clickbank. There are tens of thousands of products that you can promote on Clickbank and earn guaranteed commissions you know will make it to you.

Here are some different ways you can promote ClickBank products that you find in the marketplace that you think will be good for your customers.
Choosing banners With most affiliate programs, it offers you a variety of banners to plan on your website, as very few of them will be effective.
The problems with most banners are their size. If you choose a banner that is high in size, it will take a long time to implement and use. Therefore, it's recommended that you use banners no more than 15kb in size.
When you select any type of graphical advertising, try to keep the theme of your website in mind.
Even though graphical ads are meant to stand out and catch people's eye, they shouldn't be to the point where everything else on the page is completely ignored.
Pop-ups and under. A lot of companies will now give their affiliates the chance of using pop-up or pop-under ads.
In my opinion, pop-ups aren't the way to go. They can easily annoy visitors and are normally closed before they even have the chance to load. You should instead go for pop-unders and those types that only display once per visit.
Text link ads are one of the most successful means of advertising. They are easy on bandwidth, don't use a lot of space, and easily are implemented into most types of page layouts. Good text links offer some information on why your visitor should investigate your offers.
Email advertising The direct promotion via email has really taken off over the last several years, although it has brought tons of spam with it. If you plan to use email as a method of advertising your products, you should stand behind what you sell and make yourself available to answer any questions. How To Build An Online Marketing Business Using Email Marketing? – Read My Blog Post HERE
If you feel confident that your site can generate great sales for certain company's, contact them to negotiate an arrangement. If they don't reply to you, to begin with, you should remain patient as companies are approached every day with affiliates looking to make better deals.
The reality remains that most affiliates can't deliver what they promise, and companies are aware of this.
You should always keep in mind that most forms of advertising will take time.
No matter what methods you plan to use, give it some time before you make any type of decision. Although something may not happen overnight – it very well could in a few days, weeks, months, or even years.
Again, in the world of online marketing patience, perseverance and continuous learning is the key, nobody made lots of money overnight.
There is no such thing as the get-rich-quick scheme in affiliate marketing, making money online is not easy, you need to work hard for it like everything else.
If you wanted to earn lots of money, you need to work hard for it. The best thing to do now is to start if you really want to earn income online.
Start now and experience it, start with affiliate marketing.
For More Tips And Tricks In Starting With Affiliate Marketing Check This Out — The Step By Step Guide In Starting An Affiliate Marketing Business.
Summary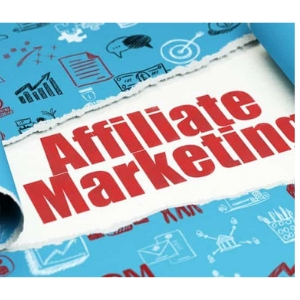 Article Name
What Is Affiliate Marketing? Affiliate Marketing Basics
Description
If you are new to Internet marketing in the Philippines and just getting started out affiliate marketing in the Philippines. It's of the best ways to earn income online. You don't need to come up with your own product as you can sell other peoples product.
Author
Publisher Name
Publisher Logo